Fire rated Doors, Doors EI 30, Doors EI 60, Metallic doors, Multipurpose doors, Fire rated doors with Swiss certificate, Stock doors with delivery in 24/48 hours.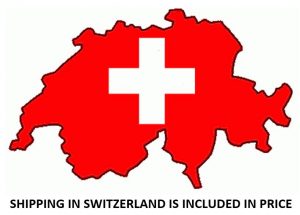 We are organized to ship the fire doors and accessories on stock in 24/48 hours in the wole territory of Switzerland.
Zürich – Bern – Luzern – Uri – Schwyz – Obwalden – Nidwalden – Glarus – Zug – Fribourg – Solothurn – Basel-Stadt – Basel-Landschaft – Schaffhausen – Appenzell Ausserrhoden – Appenzell Innerrhoden – St. Gallen
Grisons – Aargau – Thurgau – Ticino – Vaud – Valais –  Neuchâtel – Geneva –  Jura
top quality
All the products are produced with managment system as per EN ISO 9001:2008 and according to the European standards.
Certificates
Certification according to VKF 24013 and CE marked according to the European standards.
Download certificates
GUARANTEE / REFUND
All the products have 12 months of producer guarantee + additional guarantee of 12 months covered by FIREDOORS GS. The guarantee starts form the delivery date of the goods. The customer can return back the goods and be totally refunded within 14 days from delivery date. The goods must be not damaged or used, and packed in original packaging. Please note that the shipping costs are covered by the customer.